Empower Your Workspace with SmartOffice: Unleashing Efficiency, Elevating Productivity
Transform your office into a hub of productivity with SmartOffice. Our innovative solutions empower your workspace, unleashing efficiency and elevating productivity to new heights. Say goodbye to manual processes and embrace the power of automation. From intelligent lighting that adjusts to natural daylight, to smart climate control that optimizes comfort and energy consumption, SmartOffice creates an environment tailored to your needs.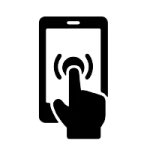 Single Touch Control
Amotomaven allows you a single touch control from anywhere in the world. Control all your home appliances using the Amotomaven mobile app.

Quick Installation
Our expertise in home automation makes us the first choice of many. We can get your home automated within a span of 3 hours without any hassle.
Wireless Automation
Automaven automates your home without rewiring your complete home. Our products go right behind your switchboards to create the magic.
Voice Control
You can enable your home appliance with voice assistants like Google, Alexa, or Siri. Let's help you talk to your home and allow you to control the appliances with your voice.
Scheduling
Our mobile app allows you to schedule these devices to turn on and turn off at a specific time. Other than scheduling you will also get features like scenes, routines, workflows, etc.
Tech Support
Our main motive is to convert the existing home into a smart home without rewiring. In case you need any assistance, our technical team would love to help you at any given point in time.


Enhance Your Home, Simplify Your Life With Smart Automation